easy, affordable, sustainable, innovative:
that's what the new, modern paper carrier bag stands for.
With it, you stand out from the competition, because the special design attracts the attention of your customers... and those who want to become one.
Why easiBag?
Paper bags are ideal and inexpensive advertising media for your brand. Paper conveys a sustainable image and is 100% recyclable. With easiBag, the stability of the bag is also increased by a reinforced and printable edge cover. The cover also protects against possible cuts and offers additional advertising space. EasiBag is completely "made in Germany" and on request all materials are FSC certified.
The new paper carrier bag is simple, affordable, sustainable and innovative. The different standard sizes are suitable for numerous products, whether fashion, decoration, jewellery or whatever you want to pack.
EasiBag is available in several formats, paper qualities and grammages. You have the choice between noble looking white kraft paper or sustainable recycled paper. (Also available is our paper bag in grass paper. The grass paper consists of up to 40% grass from Central European meadows and thus protects the environment.)
Promotional bags are available in quantities as low as 5000 and are custom printed with your logo.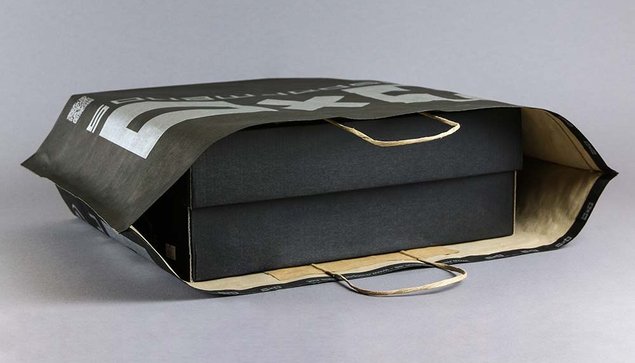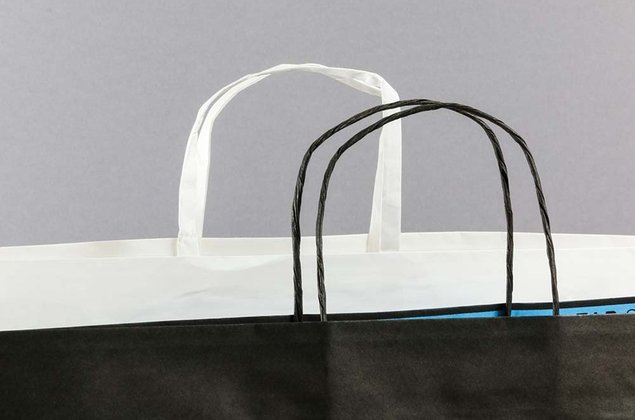 easy
fast delivery times
small quantities available
affordable
lower priced than the Classic paper carrier bag
sustainable
Made in Germany
short transport and delivery distances
low energy consumption
innovative
rim cover protects against cuts
modern design